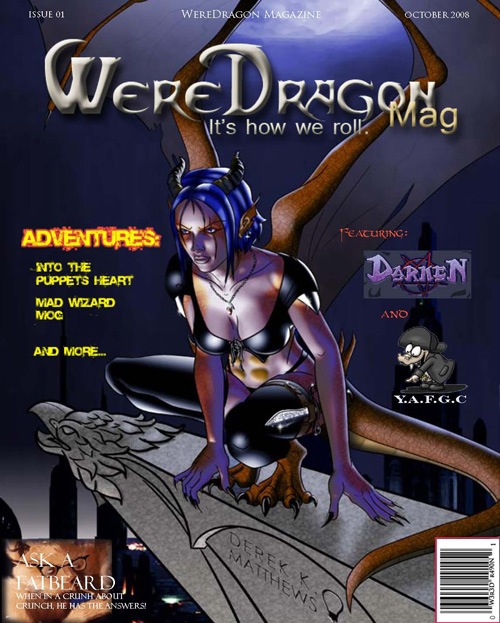 At GenCon this year, I had a chance to meet John S. R. Schutt. He's a nice guy and an aspiring freelancer.
I got an email from him, telling me about his first gig for WereDragon Magazine. Called Into the Puppets Heart: The Otanshu Legacy, it's got evil puppets, artifacts and creatures of the beyond. Sounds tasty, so I'm going to check it out.
Anyway, congratulate Mr. Schutt and, if you have the time, check out his work. I'm sure he'd love some reviews.